Urban Exploring: Harpers Ferry
During the Christmas break, my lovely wife and I took a mini vacation to West Virgina to visit family. During the trip, we were suggested to take a vacation from the vacation and visit Harpers Ferry.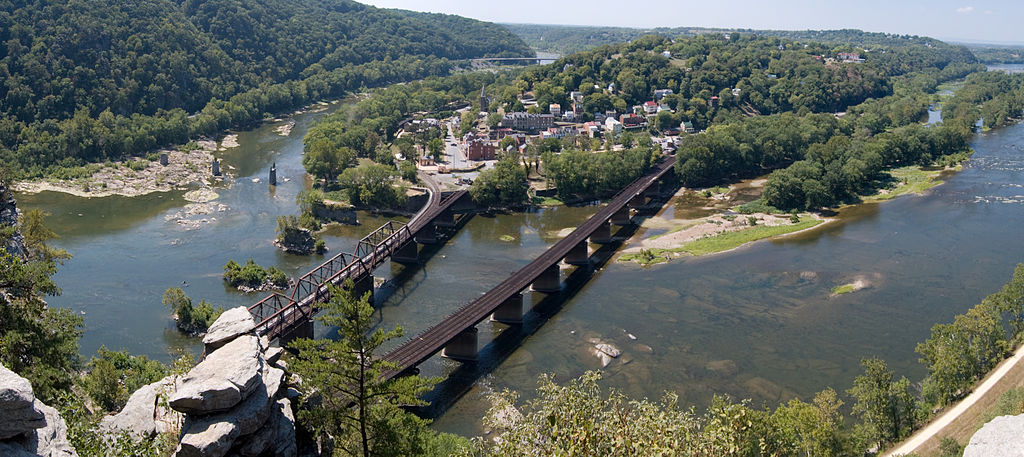 Harpers Ferry is a historic town in Jefferson County, West Virginia, United States that's situated at the confluence of the Potomac and Shenandoah rivers where the U.S. states of Maryland, Virginia, and West Virginia meet. Little did we know that we were walking on US history, we later learned that Harpers Ferry is best known for John Brown's raid on the Armory in 1859 and its role in the American Civil War. Initially, we parked at the north end and were very confused on what we were supposed to see. All we could see were facility buildings, trees, and mountains  (which were extremely beautiful and refreshing) and we thought we'd see more. Though we were confused and disappointed we took the opportunity to snap some photos of the scenery.
Luckily, we ran into some facility employees that nicely directed us to the suggested area and my god what a big difference it was! This section was a tiny old school town filled with restaurants, coffee, ice cream, and novelty shops. It was easy to tell that each and every building was well maintained. The type of facades that you see in historical-themed movies.
The highlight of the mini trip was a short walk (0.3) from the Bolivar Heights parking area that provided great views of the surrounding Blue Ridge Mountains, the Potomac River water gap, and the Shenandoah Valley. At this point is where we had the most fun. See below…
Lastly, we decided to stop for a bite at The Coffee Mill, where we had a light snack and some coffee. The fresh baked peach pie was Aleesha's choice, while I enjoyed a warm slice of pumpkin pie. Overall, we really enjoyed our one hour there (it got dark) and look forward to going back with the kids. I wouldn't recommend traveling to this place if it's not on the way to another destination, but if you're into camping, hiking, and researching/documenting history, then this is definitely the place to go. That's it for now, enjoy the photos below!
[AFG_gallery id='6′]