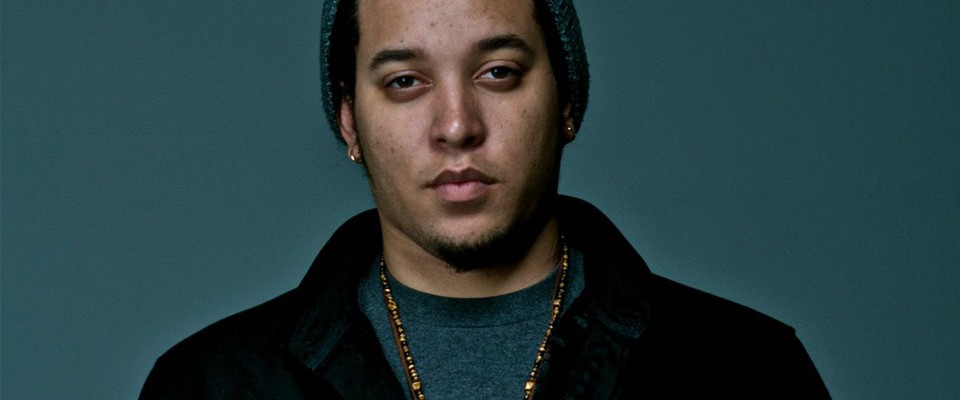 Who is ABJO? Abraham Joseph b.k.a AbJo is your "neighborhood beat crafter, sound selector, and midnight miscreant." At your service coming out of San Diego, CA. ABJO is down with the music collective  Soulection a record label and radio show based out of LA, which is part of the reason for why he killing the internet and underground music scene. After listening to a few tracks from Abraham, over an over again, I can't put him into a direct genre of music however I can explain it.
[one_third][/one_third]
[two_third_last]
ABJO's MUSIC: I've personally taken a liking to the abstract hip-hop beat instrumental type of things that has begun to be very popular within the last 3 to 5 years. "Abjo definitely falls in the category of artists who are making something truly original with a sound of his own." – Mixcloud.com
I wouldn't say Ab has a unique sound, however I do hear a unique use of distribution with the elements he uses in his music. In a lot of his pure instrumental tracks you'll notice an inconsistent flow of up and down tempos followed our lead by trap sounding 808′s claps. AB has also become very well known for his remixes and covers featuring Busta Rhymes, Lauren Hill, Little Dragon and Q-tip just to name a few.[/two_third_last]
ABJO's DISCOGRAPHY: The young San Diego producer has released over 10 Albums, Mixtapes and EP's and flaunts a sexy 44 tracks on his soundcloud profile.
[one_third]
  [/one_third]
[one_third]
[/one_third]
[one_third_last]
[/one_third_last]
We look forward to catching up with ABJO in person in the near future, but for now here's the best part of the post…
LINKS AND STUFF
Souncloud: @midnightabjo‎
Bandcamp: abjo.bandcamp.com
Twitter: @abjonian
Website: abjonian.com
Label: Soulection