Urban Exploring: Episode 4 – THE InstaMEET
In this episode Iquan Worthington hops out of the car and on to NYC transit to meet up and document with a group of street photographers as they roam parts of NYC in search of the best Instagram photos of the day.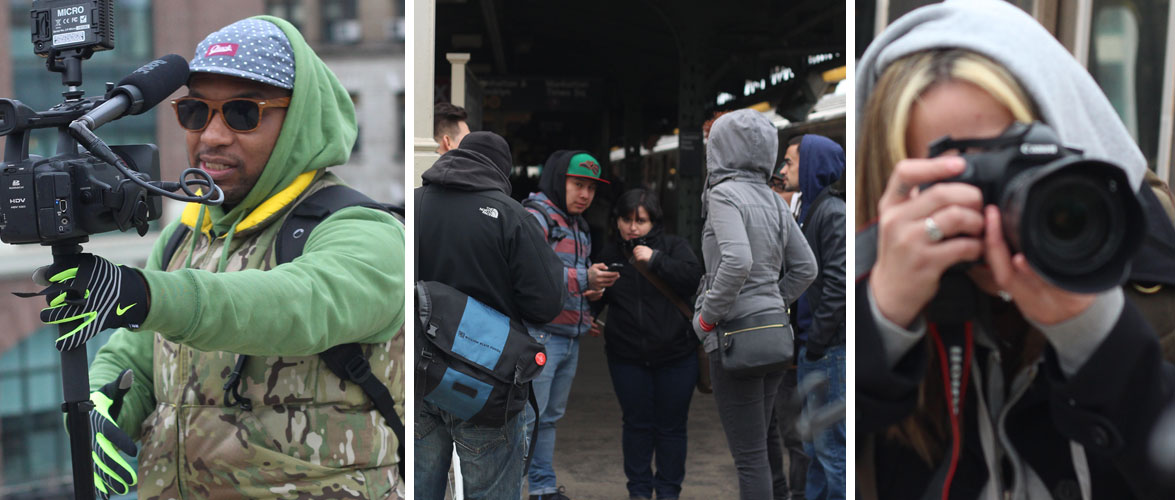 In this journey Iquan hooks up with fellow Artoholik/friend Steve Cancel a.k.a @smbnyc, and pretty much shadow him as they both get to know the group of young street photographers starting out at Grand Central Station and ending in Long Island City. The whole idea started when Steve noticed that Iquan commented they're mutual Instagram buddie @4thkind photo, once the two realized that they were both trying to connect with him they pretty fell into the instaMEET group put together by @cityof_dreams. Overall the day was long and tiring from constant walking, taking, stopping, posing, and sharing ideas. The end result? We all earned new friends, new respect for our work and have documentation on exploring parts of the most beautiful city in the world.
Special shout of to @cityof_dreams, @smbnyc, @truthsoverlies and @cathya0528 for contributing their photos to the video. 
Here's the rest of the crew, follow them all..
@truthsoverlies, @, @4th_kind, @phaser_ps, @andrew13_105, and @hidden_luxury
We hope you enjoyed another Artoholik Original Story. Click here for the photobooth of this event.