Sunday's Beats for Brunch ft. DJ A.C.L
Open Crates resident DJ, A.C.L drops into this weekends Beats for Brunch to share some of his heat straight from his vinyl record collection. Today we present yet another oldie but goodie session which I'm pretty sure you'll enjoy. Some of the artists DJ A.C.L feature include Diana Ross, Black Heat, Lonnie Smith, Gato Barbieri and Flip Nunez just to name a few. This mix should remind you of HOME! Remember when your grand-mom was up early with her records spinning while she got breakfast and dinner ready at the same time? Yeah, that kind of HOME. Enjoy!
THE FOOD
[one_third]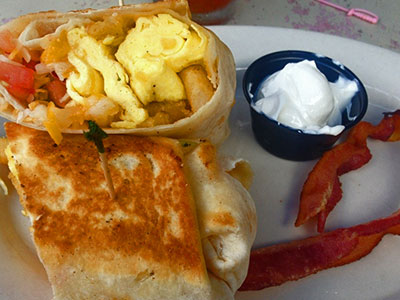 [/one_third]
[one_third]
[/one_third]
[one_third_last]
[/one_third_last]
Right in the heart of Hoboken, NJ we discovered a cool, traditional and very down to earth sports bar that serves up a spectacular Brunch menu on the weekends. If your 20 something or outgoing newly weds then this spot is for you! Mikie's attracts a ton of young energy making this venue a spot to hang out at in the middle of errands. As far as the food, this bar serves up some awesome breakfast wraps along with a man loving steak and eggs dish.
DETAILS
Address 616 Washington St. Hoboken, NJ 07030 – (201) 792-0001
Parking Street
Dress Casual
Specialty Breakfast, Lunch and Brunch
LOTS of Alcohol