Following The DJ: Nick Wiz
"HOW PERFECT. I'M JUST FINDING OUT ABOUT THIS NOW."
THE RESEARCH
I read a tweet today from a hip-hop music producer I follow named J-Zone that said "Cool shit about being a crazy late bloomer with so many things is being hyped about shit everyone around you gave up on already."
This quote stood out to me because I can relate to it. I too feel the same way about discovering music that I love well after its release date. There are so many records that have come out over the years that I've slept on or never even knew existed.
When so much music gets released every week, how can you possibly stay on top of everything anyway? When I fall in love with music that hits me, I can listen to it on repeat for months, sometimes years. I'm still listening to Nas's "Illmatic" debut.
This brings me to Nick Wiz, an underground hip-hop producer born in NYC and raised in Teaneck, NJ, whose appeal lends itself to fans of raw, uncut, jazz-laced, bass driven, mid-tempo, 90's hip-hop. If you dig the sounds of DJ Premier or Buckwild, you can definitely get down with Nick Wiz.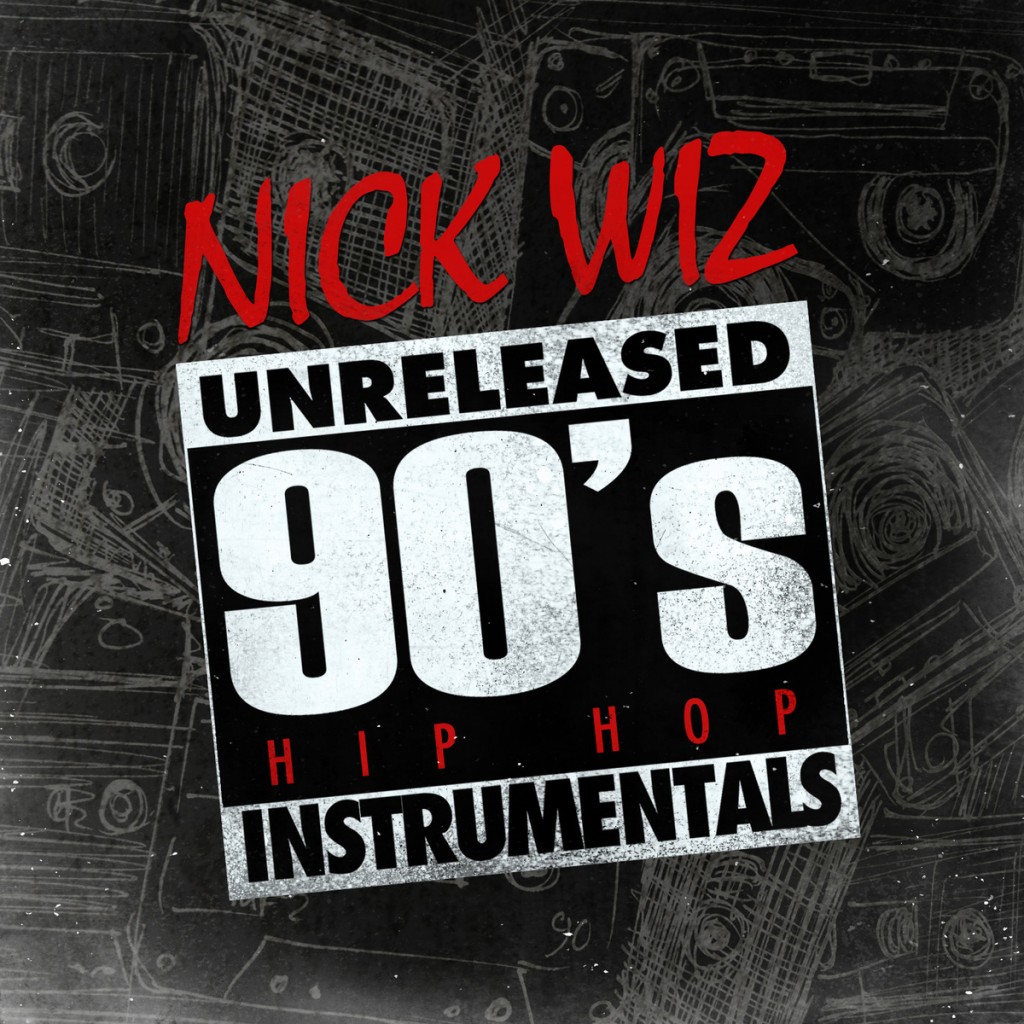 Nick Wiz first made an impact on the 90's hip-hop scene with his beat contributions to Ecko Unlimited's "Underground Airplay" cassette series, which are now highly collectible. He is also considered to be an integral part of the early Lyricist Lounge movement. His most notable work can be found on the Cella Dwellas 1996 debut album "Realms n' Reality" on Loud Records.
I didn't realize it at the time, but I first heard a Nick Wiz beat on the Rawkus Records mixtape Soundbombing 1 back in 1998, on one of my personal favorites, Shabaam Sahdeeq's "Arabian Nights". His unique choice in samples, low-end filters, hard hitting SP-1200 drums and dense bass lines can also be heard on records by Mad Skillz, Chubb Rock, Chino XL and Rakim.
THE DISCOVERY
Recently I discovered two full-length albums of nothing but Nick Wiz instrumentals from that same era and I couldn't be more hyped.
The first one was actually released in 1997 on a compilation series called "Hydra Beats Vol. 12" while the other one was just released a couple of weeks ago, simply called "Unreleased 90's Hip Hop Instrumentals."
Through my constant journey as a DJ, searching for that 90's sound I've come to love, it's always a challenge finding a certain flavor that I can listen to on repeat for lengths of time. It might be dated but it takes me to a place that satisfies my ears and soul.
Some highlight tracks from the two albums include "Mind Crusher", "Starlite", "Four Elements", "Hermano", "Hey Man", "Xylophone" and "Ride Out". Check out these dope tracks yourself and help support underground hip-hop by purchasing Nick Wiz's music on Bandcamp.
THE SOURCE
BANDCAMP Nick Wiz Unreleased 90's Hip Hop Instrumentals
YOUTUBE Mind Crusher
ARABIAN NIGHTS Watch It
STARLITE Watch It

WORDS by LAYTON W. // CREATIVE by IQUAN W. (another Ike & Laytonic collaboration 2013+)